Contact BackupChain's Helpline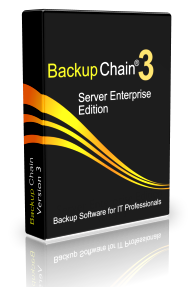 Office & Contact Details
Office hours: 9 AM – 5 PM ET (New York Timezone)
Call us today: 1-800-906-5150
For international callers: +1 443-203-2352
Email Tech Support: support@backupchain.com
Email Sales: sales@backupchain.com
General Inquiries: info@fastneuron.com

Mail Address:
FastNeuron Inc.
6 Waelchli Ave #24103
Baltimore, MD 21227
USA
About BackupChain
BackupChain is an ongoing development of FastNeuron Inc., a software house in Maryland, USA, with a history of over 15 years of backup software development and an impressive notable client list.
BackupChain was implemented with the needs of the IT professional in mind. It offers on-site and offsite backup using only minimal resource requirements and has been optimized to work with millions of files.
FastNeuron developed a proprietary delta compression technology, Delta Compression, which allows users to significantly reduce backup space and bandwidth usage by detecting and processing only file content changes. Using delta compression, you can store even hundreds of daily backups of databases and virtual machines, no matter how large the original files become.
Because BackupChain is also capable of backing up files that are locked by the system or background applications, it permits true continuous server backups that run unattended. See our blog, our Hyper-V backup blog, our Virtualization Blog (DE), KB, and this page with more info on our virtualization features.
BackupChain Donation Program
Click here for more information on our charity donation program. Also visit our software license donations page.
Reseller Information