Backup Software with Portable and Perpetual Licensing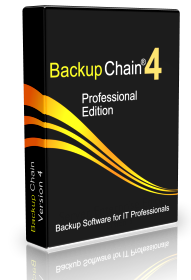 BackupChain is a PC and Windows Server backup solution that is offered as a portable and perpetual license. This means by purchasing a BackupChain license, you may use it for as long as you want (perpetual / lifetime) and the license may be moved to a new computer (portable).
BackupChain comes with a one or two year software maintenance agreement. The software maintenance includes technical support and software upgrades and is limited to the time period specified on the license. BackupChain Platinum licenses including additional technical support services and extended hours of availability.
Once the software maintenance agreement has expired, the software will continue to work; however, in order to request technical support or obtain the latest software version after the software maintenance agreement has expired, you will need to purchase either an upgrade or a renewal. A renewal is available until three months after the expiration of the software maintenance agreement. The pricing is 25% of current list price, i.e. -75% of the current full license pricing.
After the three month grace period, an upgrade may be purchased. Upgrades are priced at 50% of current license pricing.
Both upgrades and renewals extend the software maintenance agreement from the time of purchase for the same period. For example, if a two year Server Enterprise license costs initially $624.99, then a two year renewal may be obtained for $156.25 within three months of expiration. 27 months after the purchase, upgrades would cost $312.50, assuming license pricing remains the same.