Contact BackupChain's Helpline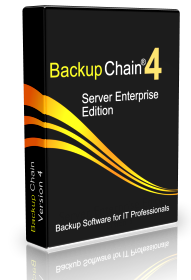 Sales Department
Office hours: 9 AM – 5 PM ET (New York Timezone)
Call us today: 1-844-717-5612
For international callers: +1 667-217-5557‬
Live Chat with Sales
Email Sales: sales@backupchain.com
Technical Support
Office hours: 9 AM – 5 PM ET (New York Timezone)
Do you need your license moved to another computer? This may be done automatically by deactivating your license here.
When contacting technical support, please provide the following information:
Your software license code. You will find this information in Help->About or on your invoice. If you can't find the license code, please provide the email address used when the product was purchased or the company name. Please note that a valid software maintenance agreement is required in order to contact technical support. If you are using the trial version, you receive free technical support for the duration of the trial.
The software version and OS versions involved
Briefly describe the type of backup and your infrastructure
If backup errors occurred, please use the Log tab to send us your logs (use log button -> Send to Support or Export as HTML and then copy into an email). Please also inspect the Windows Event Viewer logs for related errors
It's faster and easier for us to process your technical support request when we receive an email with the above information. Please email your requests to support@backupchain.com.
Live Chat with Technical Support is also available during regular office hours.
Call us today: 1-844-717-5612 (toll free)
For international callers: +1 667-217-5557‬
Backup Engineering Certification Program
Call us today: 1-844-717-5612 (toll free) or email us at cert@backupchain.com to learn more about our "Certified Backup Engineer" course and certification.
Mail Address
Our mail address is:
FastNeuron Inc.
6 Waelchli Ave #24103
Baltimore, MD 21227
USA
About BackupChain
BackupChain is developed by FastNeuron Inc., a software house in Maryland, USA, with a history of 20 years of backup software development and a rapidly growing notable client list.
BackupChain was implemented with the needs of the IT professional in mind. It offers on-site and offsite backup using only minimal resource requirements and has been optimized to work with large server systems while maintaining ease of use and allowing flexible configuration to enable IT professionals deploy backup solutions in a wide range of applications and industries.
FastNeuron developed a proprietary delta compression technology, Delta Compression, which allows users to significantly reduce backup space and bandwidth usage by detecting and processing only file content changes. Delta compression significantly reduces storage usage in the order of 90+%.
See our blog, our Hyper-V backup blog, our Virtualization Blog (DE), KB, and this page with more info on our virtualization features.
BackupChain Donation Program
Click here for more information on our charity donation program. Also visit our software license donations page.
Reseller Information