Adding Individual Files to Backup Task
For detailed product information, please visit the BackupChain home page.
If you don't need to back up entire folders, you can instruct BackupChain to back up just single files.
As with folders, you have the choice to back up:
Local files.
Files located on a network share.
Files stored inside a virtual machine disk file.
Adding Local Files
Navigate to the Files tab to select individual files to be backed up:
Click the button "Add Files" and then "Add Local Files" to select a single local file to be backed up: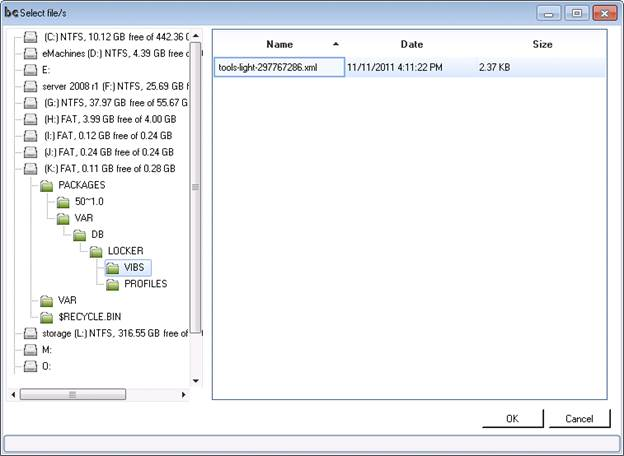 Adding Individual Network Files to Backup Task
Individual files on a network share may be selected as well. After clicking "Add File" and "Add Network File" BackupChain will display the standard network connection screen discussed in the previous section, followed by a file selection screen: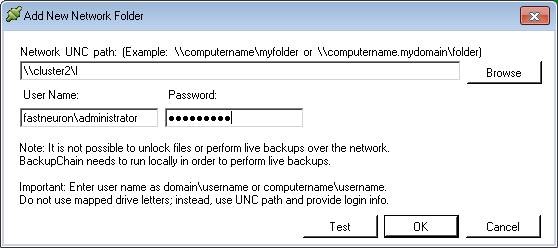 You can use the Browse button after entering the UNC path and user name and password. Note in the above example the domain name is prefixed to the user name. You could also use the following format to address the server in a domain: cluster2.fastneuron  (fastneuron being the domain name and cluster2 the server name). Alternatively you can enter the IP address of the server, provided it's static.
After clicking OK, the file selection screen opens, where you can select the network file and complete the selection process: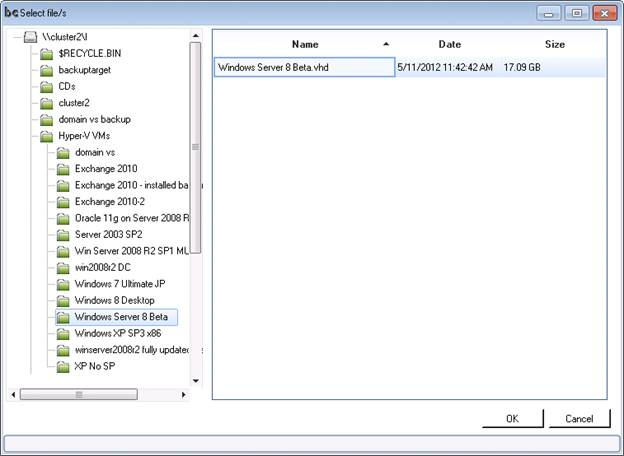 Adding Files Stored Inside a Virtual Machine to Backup Task (Granular Backup)
A great feature in BackupChain is Granular Backup which is just as useful as Granular Restore but operating at the backup level rather than the restore process. Granular Backup allows you to take live backups of files stored inside a virtual machine, without backing up the entire virtual machine and without interfering with the process. In addition, no software needs to be installed inside the virtual machine. Note: This feature is only available in BackupChain Server Enterprise Edition and Platinum Edition.
Select "Add Files" and then click "Add Files Stored Inside a Virtual Machine":
Enter or click Browse to select a virtual machine file:
Click "Next Step" to open the virtual machine file browser and select the files you would like backed up: