Virtual Machine Backup Software for Hyper-V, VMware, VirtualBox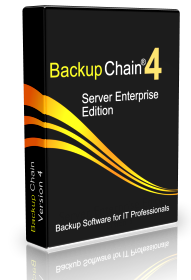 BackupChain in an all-in-one Windows backup solution that contains a complete virtual machine backup toolset for Hyper-V, VMware, VirtualBox and other hypervisors. BackupChain can be used to create a live backup of each VM from the host as a local backup or as cloud backup. Apart from backing up VMs, BackupChain offers a wide range of host-level backup features, as well as Granular Backup and Granular Restore to speed up the recovery process.
BackupChain only needs to be installed on the host and each license includes unlimited live virtual machine backup on these main platforms:
Instructions for each of the above platforms are available also in the User Guide and the links provided above.
Key Features
Create a backup while VMs are running without interruption.
Use granular restore to restore VM files and folders. Use granular backup to back up files that are stored inside VMs from the host.
Support for all Windows Servers, including Hyper-V Server 2019 / 2016 / 2012 / 2008, Windows Server 2022 / 2019 / 2016 / 2012 / 2008, VMware Workstation, Virtual Server 2005, VMware, and Virtual PC
Support for all guest operating systems including Linux
BackupChain can be installed on the host or inside the VM.
Full, Incremental, and Differential deduplication, ZIP (or related) compression or straight replication copy tasks possible.
In-file delta technology (also known as file version differencing or deduplication) identifies what has changed since the previous backup cycle and writes it out to a delta file.
Version backup for virtual machines: Keep the last N backups and clean up automatically
Overview
BackupChain, our Windows Server 2022 backup software is specifically developed to meet the needs of IT professionals, who want more than just a "backup" button. IT pros prefer to know exactly what is going on, to have a detailed log, and a plethora of options to fine-tune their backups. While most users will use a network backup target, BackupChain also offers incremental and differential deduplication for cloud backup and FTP backup as well. To augment Hyper-V backup and VMware backup BackupChain also offers full system disk backup and disk cloning Windows Server, making it the perfect, all-in-one Windows Server backup solution. Moreover, you can backup Exchange Server, and diversify your file server backup by setting up your own secure cloud storage server, a feature built-in to BackupChain.
Virtual machine backup is just one application for BackupChain. To fully protect your host system and all the other services you may have installed, download the full version of BackupChain today and give it a try.
Supported Host Platforms
Microsoft Windows Server 2022 / 2019 / 2016 / 2012 / 2008 / R2
Microsoft Windows Server Core Installations without a GUI (BackupChain provides full GUI on Windows Core)
Microsoft Hyper-V Server 2019 / 2016 / 2012 / 2008 / R2 (Microsoft's free OS)
Virtualization support for Hyper-V and Microsoft Virtual Server, and other systems running on top of Windows.
Database support for Microsoft SQL Server, and other VSS-aware systems.
Windows 11, 10, 8, 7, Vista, and XP are also supported, including Hyper-V backup on Windows 11, 10 and 8