How to Fix: The semaphore timeout period has expired, Error 121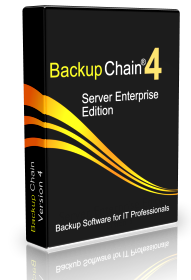 If you encounter the Windows Error: 121, "The semaphore timeout period has expired", this could have several potential origins:
It could be a hardware connection issue, to or from the drive, such as its physical connection.
Beyond that it could be a network issue, as described in Microsoft's KB 325487 https://support.microsoft.com/en-us/kb/325487
The network issue may be related to the NIC configuration or speed or duplex settings.
Furthermore, another possibility is that the file system became corrupt, either at source or target, and you could run chkdsk on both drives (source and backup drive) to check for file system inconsistencies.
Welcome to BackupChain!
Install BackupChain, our server backup solution and free yourself and your company from vendor lock-in by using open standard backup formats. Our proprietary deduplication algorithms work on a file basis and greatly reduce storage usage for cloud backups, Hyper-V backups, VMware backup, Exchange backups, and entire file server backups.