How to P2V for Hyper-V 2012 Using Disk2VHD in VHDX Format
This How-to guide shows the quick and easy steps required to convert a physical machine to a virtual machine (P2V) using Disk2VHD and use it on a Hyper-V Server 2012 (or Hyper-V Server 2008).
This example uses the newest Disk2VHD to create a VHDX virtual disk file containing a disk image of the partitions stored in a physical server.
Step 1: Install Disk2VHD

The tool dated Jan 21, 2014 is available here http://technet.microsoft.com/en-us/sysinternals/ee656415.aspx and supports the new VHDX file format.
Select the partitions you want converted as shown below: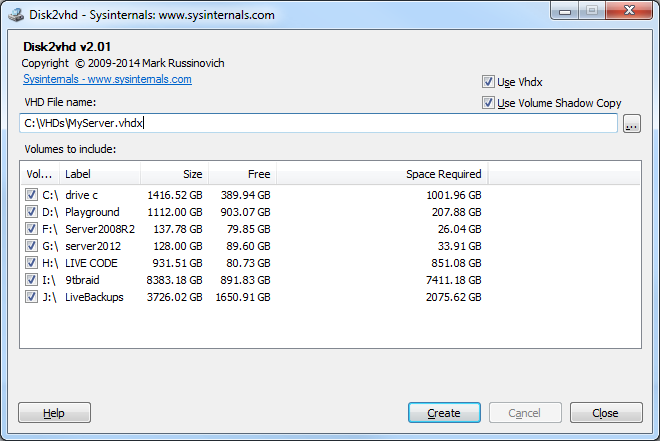 Step 2: Create a Hyper-V Virtual Machine in Hyper-V Management

On your Hyper-V host, open the Hyper-V Manager and select New->Virtual Machine as shown below: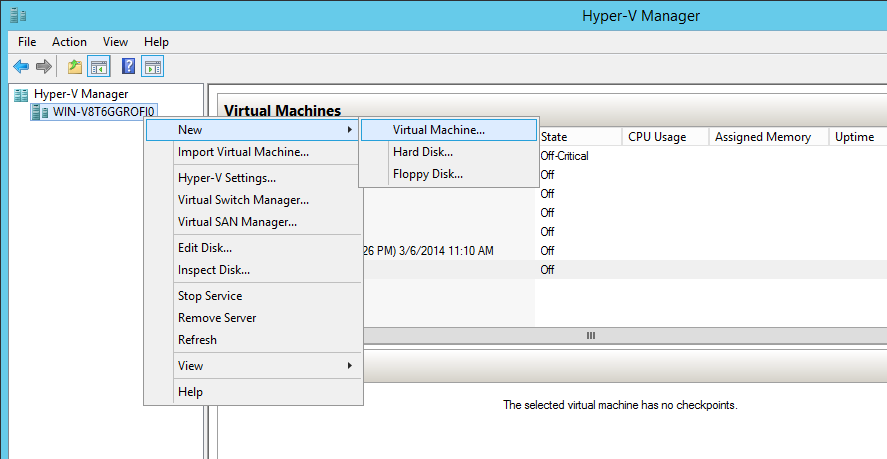 This will open the new VM wizard:
Step 3: New VM Wizard

All you need to do here is give the VM a name, assign a similar amount of RAM to the virtual machine and "wire up" the VM to the VHDX file that was generated by Disk2VHD:
Click next and enter the name of the new VM here:
Now enter the name of the VHDX file generated by Disk2VHD: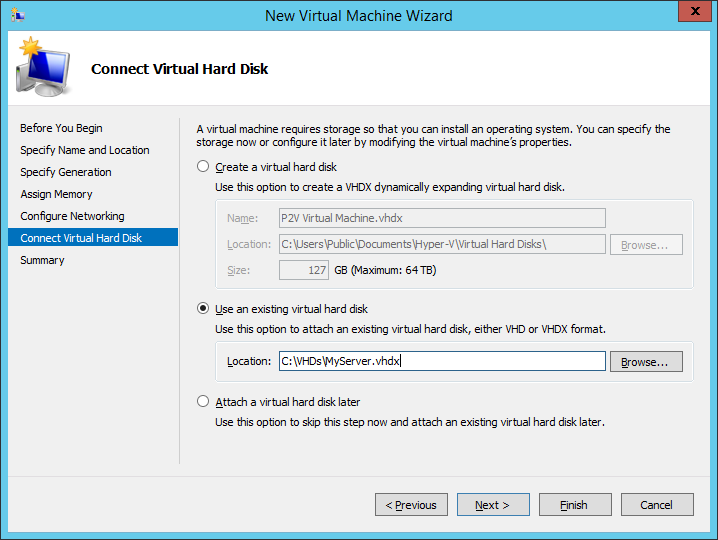 The wizard is now complete and you may turn on your new P2V converted VM now:
Now that your P2V physical to virtual conversion is complete, add the VM to BackupChain. Ideally you'll want to configure BackupChain Hyper-V Backup to run daily. Add the VM with a single click to the Hyper-V tab, as shown below: