Discounts for Schools: Cloud Backup, Storage, Backup Solution
Use Our Automated Backup Software "BackupChain" to Protect Your School's PCs and Server Data.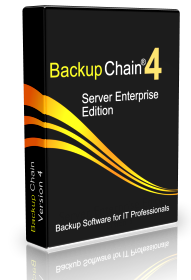 Is your I.T. infrastructure sufficiently protected against data loss, such as computer failure, fire, flood, ransomware, and cyberattacks? Depending on your school's IT arrangement, this simple question may be indeed hard to answer, but this is exactly where we can help because the best protection is good backups. For over 13 years, our product BackupChain Backup Software has helped small and large educational organizations in over 80 countries protect their data, in an effective, personalized, and school budget-friendly way. Our notable educational customers include major universities, the Dep. of Education of the State of Connecticut and the School District of the City of London (see this list for many others) who have been onboard with us for almost a decade and recently locked in our incredible pricing until 2026.
How Our Automatic Backup Solution Helps Schools Achieve 100% Data Loss Protection
Receive an

incredible

school discount compared to other solutions
Personalized, responsive, competent U.S. based technical support: Discuss your needs with our team on the phone, via email, or using remote assistance
No appliance needed. Simply install the software and back up to any device on the network, local, or to the cloud.
Protect files on Windows file servers and as well as their operating system and all applications.
Back up files and Windows applications on PCs
Back up virtual servers on Hyper-V and other virtual server platforms
Save money on storage space: Our deduplication technology may save up to 95% of storage space and shorten backup cycles
Protect against ransomware, local natural disasters, theft, and vandalism with Cloud Backups (250 GB to 64 TB and more per account) at a fraction of the cost compared to other providers.
Verification: automatic as well as manual ways to confirm that everything works as expected. Plus our technical team is ready to assist when disaster strikes.
Benefits for your school
Receive an enormous school discount on all orders. Quotes will be valid until the end of the year.
Receive personalized, responsive, and competent U.S. based technical support every time, guaranteed. We'll discuss your needs and look for additional ways to save as much of your school's budget as possible.
Benefit from a complete, automatic, hassle-free, all-in-one solution with a proven track record that offers comprehensive protection against all possible forms of data loss, from accidental deletions to hardware failure to cyber-attacks.
Our cloud backup storage is an optional add-on. Our rates are fixed (no hidden or variable fees) and much lower than industry average. In addition to your school discount, there are additional discounts for signing up for multiple years.
Benefit from our data backup experience. We have been working with schools and companies in the private sector worldwide for over 20 years, with customers in over 80 countries. Our off-the-shelf product BackupChain has a solid 13 year history and is, unlike almost all competitors, 100% Made in USA
Contact Sales to Get the Best Quote    Learn More About BackupChain