BackupChain®: The Time Machine for Windows
Go back in time and restore your old files using BackupChain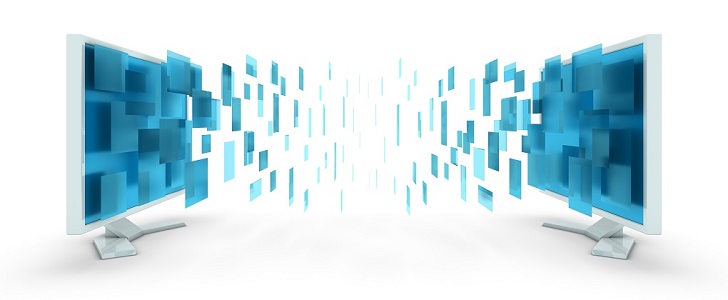 BackupChain allows you to go back in time and restore old versions of your files, it's like a time machine for Windows.
BackupChain has been optimized to handle large files of all types, such as virtual machines, databases, or just simple documents and music files. It backs up your system and documents and also supports live backups of Microsoft Hyper-V, Microsoft SQL Server, VMware, and common other services.
How would you like to use BackupChain?
BackupChain backs up files when they change
BackupChain keeps track of file changes and backs them up
You can simply go back in time and restore an oldversion of your documents
Lifetime Support for Peace of Mind

We take pride in BackupChain and are personally committed to providing the best service possible. Should you run into any problems with our software,

please email or talk directly to our BackupChain team based in Baltimore, MD, USA: Tel: 1-844-717-5612 Email: support@backupchain.com M-F 9 AM-5 PM (ET)
Powerful Backup Modules
BackupChain time machine for Windows compares file changes from version to version and only stores the changes. This is known as deduplication, in-file delta, or delta compression.
Because only file differences are backed up, you can back up virtual machines, databases, and other large files using less space. This feature also makes backups to a network location more efficient.
Backup SQL databases without stopping the database server.
Efficient processing of large files larger than 4GB
Support for ultra-long (32768 characters) file and path names, even with ZIP compression
Support for international file names (Unicode file names)
BackupChain also supports eSATA external hard disks and other backup peripheral media.
BackupChain is an economic VM backup solution and runs on Windows 11, Hyper-V Server 2019  and Windows Server 2022, as well as on Server Core environments with full GUI. Follow these BackupChain core installation instructions.
Back up a VMware Server virtual machine, local and remote live virtual machine backups and create live virtual machine backups
Purchase includes one or two year update subscription.
PC Backup to External Hard Drives, Network Drives, and FTP
BackupChain performs fast differential backups to external hard drives, network drives, and FTP. The built-in FTP backup server permits receiving backups from another computer.
To meet the needs of growing small and medium-sized companies, BackupChain contains specialized proprietary technology to handle millions of files and so-called "in-file deltas". Delta compression is ideal for large files, such as databases and virtual hard drives, because only file changes are stored rather than the entire file. BackupChain is the only backup solution for external drives available that provides delta compression, which greatly minimizes bandwidth and storage allocation.
Secure Remote Backup for Servers and Desktops — You Own Both Sides
Set up and control your own online backup solution using the built-in FTP server. Running your own server at another site eliminates FTP hosting costs and your data is stored on your own computers.
Send your files to any other PC running BackupChain or any FTP hosting site on the Internet.
Back up your office files to your home computer and vice-versa.
Synchronize your servers and Workstations at several office locations.
Protect your digital property with secure transmission (FTPS) and military-strength encryption (FIPS, HIPAA compliant).
Fully Configurable File Filters and Version Handling
Set up the exact number of versions you want to keep depending on the file type and its location.
Compress particular file types the way you want (in-file delta, zip, rar, gz, etc.)
Configure different settings for each folder and file type
Configure specific file types to omit